Welcome to the web site of the Kingston and District Poultry and Pet Stock Association (the "KDPPSA")!
The KDPPSA is dedicated to promoting the breeding and exhibition of pure bred pigeons, chickens, waterfowl, rabbits, and cavies. We provide our members with the opportunity learn more through presentations and discussions at Club meetings, and host shows that allow our members to compare their stock with others' and to introduce newcomers to our hobby. We are an Affiliate Club of the American Poultry Association.
In recent years, interest in "heritage" breeds has increased, as the public has become more aware of their value in the long-term sustainability of agriculture. The continued existance of these breeds today is in large part due to "fanciers" like our members, who have long recognized the value of maintaining these pure breeds, both for their utility and their beauty.
KDPPSA Meetings
KDPPSA meetings are held the last Wednesday of each month between February and August. The meetings take place in the Palace Building at the Odessa, Ontario, Fairground (see "Contact Us" for directions), and begin at 7:30 PM.
We encourage all current and prospective members to attend the meetings. They are a great opportunity to learn about raising and showing poultry and pet stock while helping to support the Club.
Executive
The KDPPSA executive is:



President: Frank Goodfellow
Vice President: Ken Crawford
Secretary/Treasurer: Alex Wright
Show Chair: Bill Harrison
Directors: David Morse, Dave Snider,
KDPPSA-Sponsored Shows
One of the main focus of KDPPSA activities is hosting two shows each year.
The annual KDPPSA Club Show is a one-day show which usually takes place on the first Sunday in June. Trophies and cash awards are presented by the club to selected class and overall champions.
The KDPPSA also organizes the Poultry Show at the Odessa Agricultural Society's annual Fall Fair. The fair show lasts for two days. The Odessa Agricultural Society provides cash awards for all prize winners.
Both shows take place at the poultry building at the Odessa Fairground, which the KDPPSA built and owns. Here are some images of the show hall during the 2014 Odessa Fair: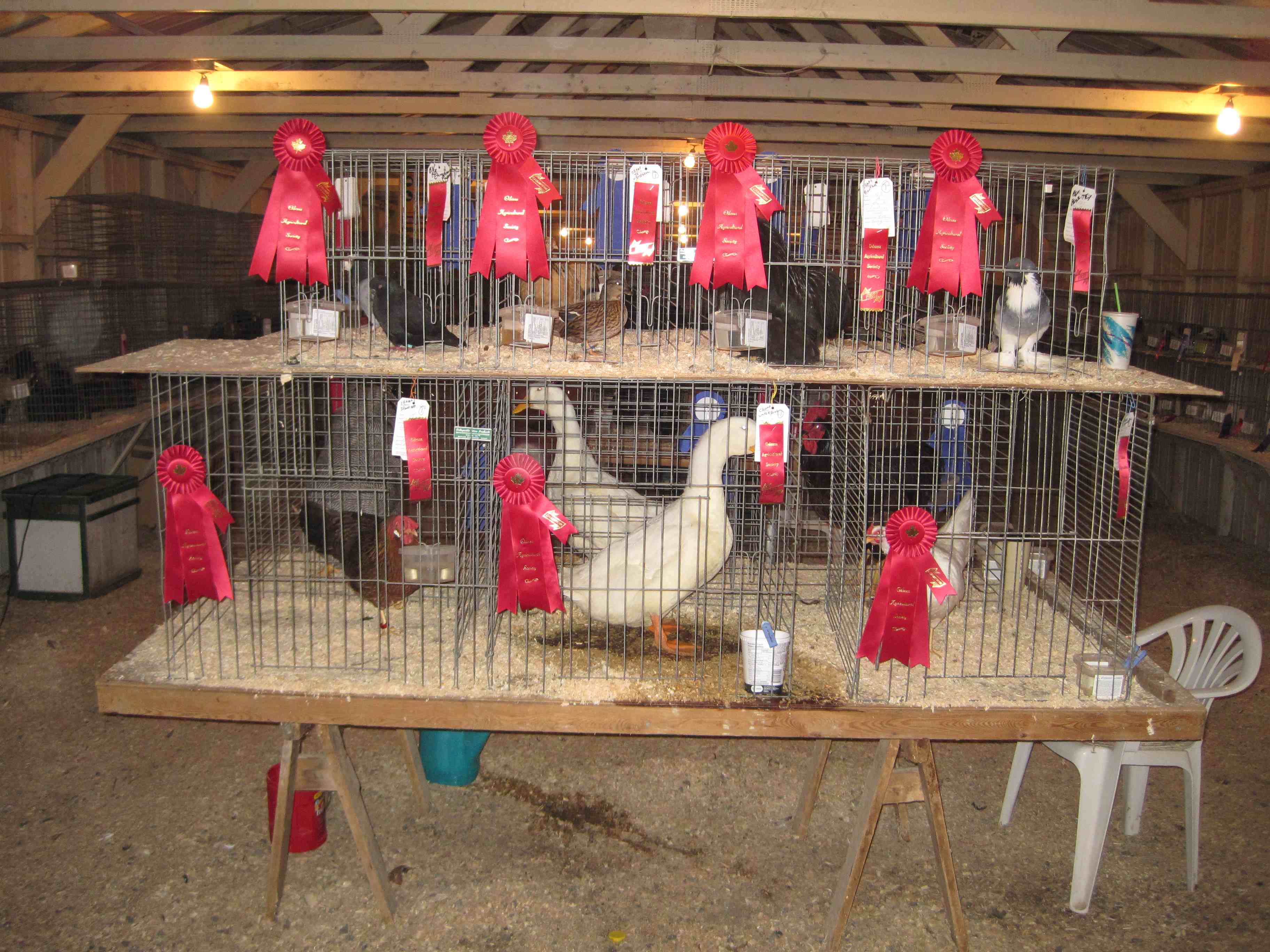 2020 KDPPSA Spring Show Information
The 2020 KDPPSA Club Show will take place on Sunday June 7th. The show will be sanctioned by the American Poultry Association.
Membership
The KDPPSA membership cost is $5 per person per year, or $10 for a family membership. Members receive our newsletters and are entitled to enter the KDPPSA annual show.
Contact Us
We can be reached by email at

, or by phone at (613)-659-4507.
The Odessa Fairgrounds, at which our meetings and shows are held, can be reached by taking highway 401 to Exit 599 ("County Rd. #6/Wilton Rd."). Head south on County Rd #6 to the first set of stop lights (less than 1 km) at the intersection of County Rds #6 and #2. The fairground is located at the southeast corner of that intersection.
If you do not see a menu bar to the left of your screen click
here